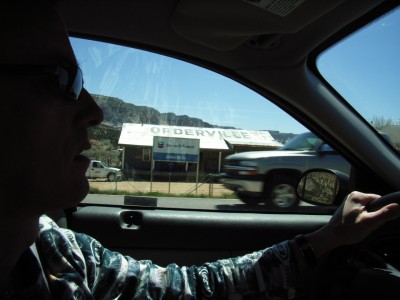 The meeting of European and Pan American Mobilities research communities
Today I want to diverge a bit from the earlier blog posts with their relative theoretical and methodological points in order to address the recently held 4th Pan American Mobilities Network Conference at Concordia University, Montreal (May 8-11 2013). Elsewhere on the C-MUS Blog you will find Maria Vestergaard's report on the 'C-MUS delegation' which covers the same event but from an altogether different perspective.
The conference was as mentioned organized by the Pan American Mobilities Network and had the title 'Differential Mobilities. Movement and Mediation in Networked Societies'. It was the fourth year in a row that the network held its conference and this alone is an outstanding achievement. When the first network conference was held in 2010 at Royal Roads University in Victoria, BC nobody believed in a frequency beyond a biannual event. Since I have attended all four of them (and been in the organizing committee as well … as the only European) I think the success of the conference needs to be acknowledged as an indicator of the emerging mobilities research scene in the Americas. Actually the first conference (which was brilliantly organized by Phillip Vannini) had the North American audience as its target only, but a proposal from Mimi Sheller changed that into including the 'Latin American' continent by naming the network to be 'Pan American' rather than 'North American'. This was not only an inclusive move but also an important gesture towards a lot of skilled researchers who since have increased their numbers at the conferences. Thus when the 2011 conference was held in Philadelphia at Mimi Sheller's mCenter there were more people attending from Brazil and Chile, and this trend continued with the third conference organized by Adriana de Souza e Silva in Raleigh, North Carolina in 2012. Having participated in all of these conferences it is striking to see the difference in the reception of the notion of 'mobility' in Europe and the Americas respectively. Put rather crudely the European mobilities conferences typically draws an audience from geography, sociology, urban planning and other 'spatially oriented' disciplines. In the Americas such disciplines are also represented, but in much smaller numbers compared to representatives form communication, digital media, cultural studies and the like. I suppose this is one of the nice things about attending both the European and the Pan American scenes, that one gets the 'best from both worlds' (yes, I have put my name up as voluntary co-organizer again for the 2014 conference). As always when one starts to become a 'regular' at certain conferences one becomes a member not only of a professional network but personal friendships also starts to evolve. Many good conversations with Mimi Sheller, Phillip Vannini, and Jim Conley (to mention a few) have moved the boundary from professional towards engaging and personal involvement.
The Concordia conference was masterly put together by Professor Kim Sawchuk of the Mobile Media Lab, Concordia University and her assistant Ben Spencer and will go over in history as one of the most stimulating and interesting cross-disciplinary events in the network. Not only were almost all the presentations I heard (and I attended the full program) at a very high academic level, but the conference organizers also had invited artists and activists from various walks of life. Of particular importance were the many minority group representatives that gave new and interesting perspectives on disability, gender and ethnicity in relation to mobilities research. I cannot review them all, but I need to mention one key note talk that made a lasting impression on me. This was Danielle Peers and Lindsay Eales' phenomenal and very touching presentation 'Crippin' the Crutch: Body-Tools in Motion' that addressed disability and mobilities in a completely astonishing manner. Involving their own disability autobiographies, wheel chairs on stage, dance performance, and theoretical as well as political reflections I think everyone in that lecture room had to realize that the notion of 'normality' and it's taken for grantedness in relation to mobilities needs to be seriously challenged both theoretically and politically. They left the audience not with the reflection 'am I disabled or not?' but rather with the sobering reflection; 'to what degree am I disabled?' since we all had to admit to our different embodied capabilities and insufficiencies after their talk/performance. I will personally start to think about embodied mobilities and disabilities in a completely new way after their presentation. I can only recommend their work, and you may start here: http://vimeo.com/65972177. You can see more about the Concordia conference at this web site (the conference is also on Facebook and Twitter): http://mobilities.ca/pamnet-4/
The conference was rich and stimulating indeed and I cannot engage with all the great presentations. Rather I want to return to the 'C-MUS group' or the 'Danish Crew' as we quickly became labeled. It was a great pleasure to notice that six C-MUS members had chosen to participate this year (most often I have been the sole representative from C-MUS at these events). The 'crew members' were Shelley Smith, Simon Wind, Ditte Lanng, Mette Olesen, Maria Vestergaard and myself. On top of this we had great company from our good colleague Aslak Kjærulff form Roskilde University. I attended all the C-MUS presentations and can only say that they were indeed all up to standards. Moreover I experienced that two senior academics approached me independently of each other and congratulated me on the very high standard of work of our C-MUS PhD Students! Obviously this made me very proud and happy, but it also proves that the ongoing efforts to contribute to the international mobilities research community on a global scale are starting to pay off. C-MUS is becoming a well-known and recognized factor in the international research community, and for that we should all be very pleased.
At this moment of writing we have not yet decided where the 2014 Pan American Mobilities Network Conference is to take place. Two countries are in the run-up, namely Chile and Brazil. Whether we will be going to Santiago or Rio will be decided soon, but the real importance is that we now will be starting to network and bond with our colleagues in the 'Latin American' world. Many important things take place in this rich and vast continent, and it is only at high time that we turn towards this area with our attention.
I know it will be a long route to travel, but I seriously hope to see another fine 'Danish Crew' representing C-MUS at the next Pan American Mobilities Network Conference
… come Chile or Brazil!
/Ole B. Jensen